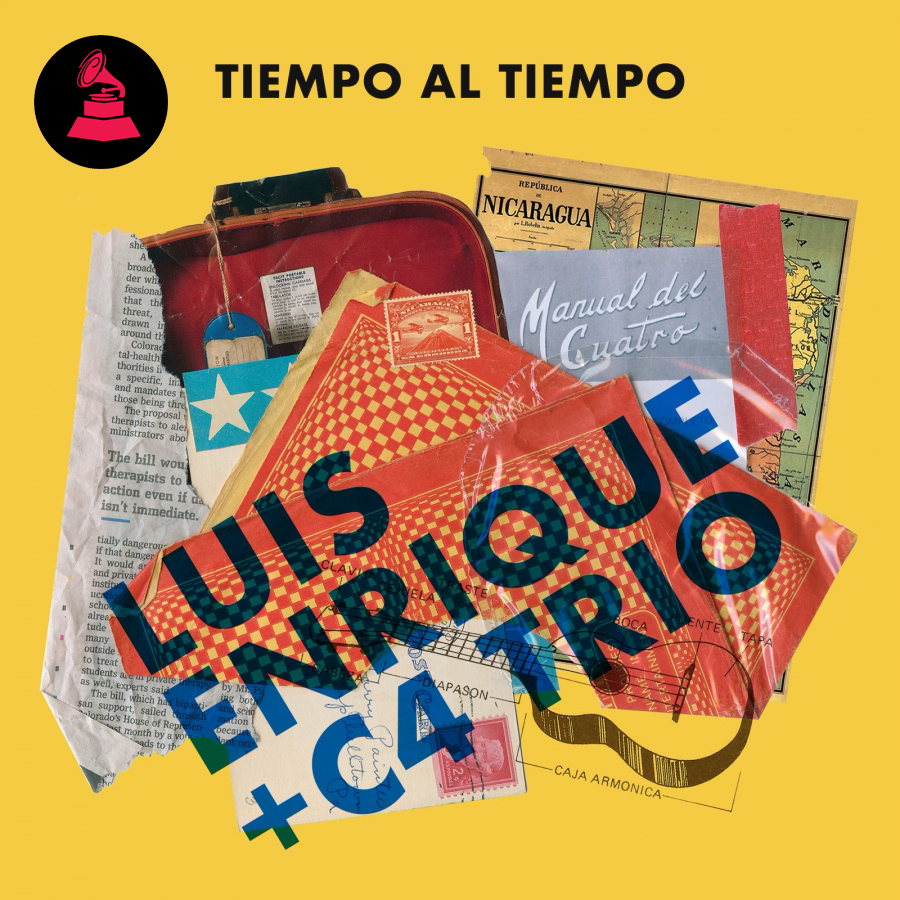 Ganador de Grammy Latino a Mejor Álbum Folclórico y Mejor Arreglo por "Sirena" (2019).
C4 Trio:
Hector Molina – Cuatro, Background Vocals
Jorge Glem – Cuatro, Tres, Background Vocals
Edward Ramirez – Cuatro
Rodner Padilla – Electric Bass, Keyboards, Cuatro, Background Vocals, Sampler
Special Guest: Diego "El Negro" Alvarez – Percussion (all tracks but 7)
Jorge Luis Chacin – Background Vocals (track 3)
Juan Ernesto Laya – Maracas (tracks 1, 9)
Gabriel Grossi – Harmonica (track 2)
Marger Sealey – Background Vocals (track 3)
Cynthia Bagué – Background Vocals (track 9)
Jose "Pokemon" Ferrer – Percussion (track 3)
Tato Marenco – Maracon (track 3)
Alfonso Ordonez — Sampler (track 8)
Produced by Rodner Padilla, Luis Enrique and Julio Bagué
Arrangements by Rodner Padilla
Recorded by Alfonso Ordonez at Red Dot at peermusic Studios, Miami, Florida (tracks 1-8)
Date Un Chance (track 9) recorded by Roberto Rincon, Vladimir Quintero Mora and Rodner Padilla at Beltway Studios, Houston, Texas. Assistant Engineer: Jose Maldonado.
Additional recording by Daniel Pasquel and Rodner Padilla at La Increible Sociedad, Quito, Ecuador (Tracks 1.2.3.4.7.8) Assistant Engineer: Paul Quinche.
Additional recording by Edward Ramirez at Parroquia Producciones, Caracas, Venezuela (track 9)
Additional recording by Vladimir Quintero Mora at Luiqui2, Miami, Florida
Additional recording by Gabriel Vallejo at Merlin Producciones, Medellin, Colombia (tracks 5,6)
Additional Recording by Rodner Padilla at RodBassLab, Miami, Florida (track 1)
Additional Recording by Rudy Pagliuca at Studio #6, North Hollywood, California
Additional recording by Gabriel Grossi at ????
Mixed by Alfonso Ordonez at Red Dot at peermusic Studios Miami, Florida
Mastered by German Landaeta at Phaseland Studios Miami, Florida
Cover design by @TuneShouts Agency
Artistas: C4 Trío
Fecha de lanzamiento: 1-5-2019
Músicos: C4 trío – Jorge Glem – Héctor Molina – Rodner Padilla – Luis Enrique